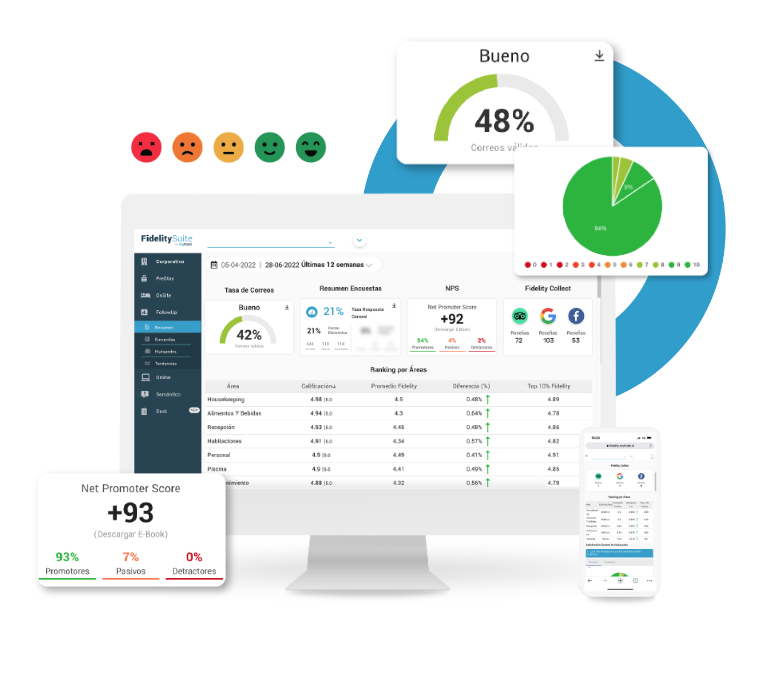 POST-STAY SATISFACTION SURVEYS
Get the opinion of your guests
Measure your guests' level of satisfaction (NPS) and compare your hotel's performance with the industry.
Set up a meeting with your Account Manager to find out how FollowUp can help your hotel
Get detailed feedback from your guests about their experience at your hotel, identifying what aspects made them feel satisfied and where you can improve.
Demonstrate your commitment to your guests' satisfaction by taking their opinions and suggestions into account. This will create an emotional connection, increasing the likelihood that they will choose your hotel again for future stays.
Identifies strengths and weaknesses
Discover your hotel's strengths and highlight them, while also identifying areas where you need to improve to provide an even more rewarding experience.
Use the data collected to make necessary changes and adjustments to your services, facilities and staff, ensuring that every guest has an exceptional experience.
Automatically send surveys to your guests after their stay, saving time and effort in the data collection process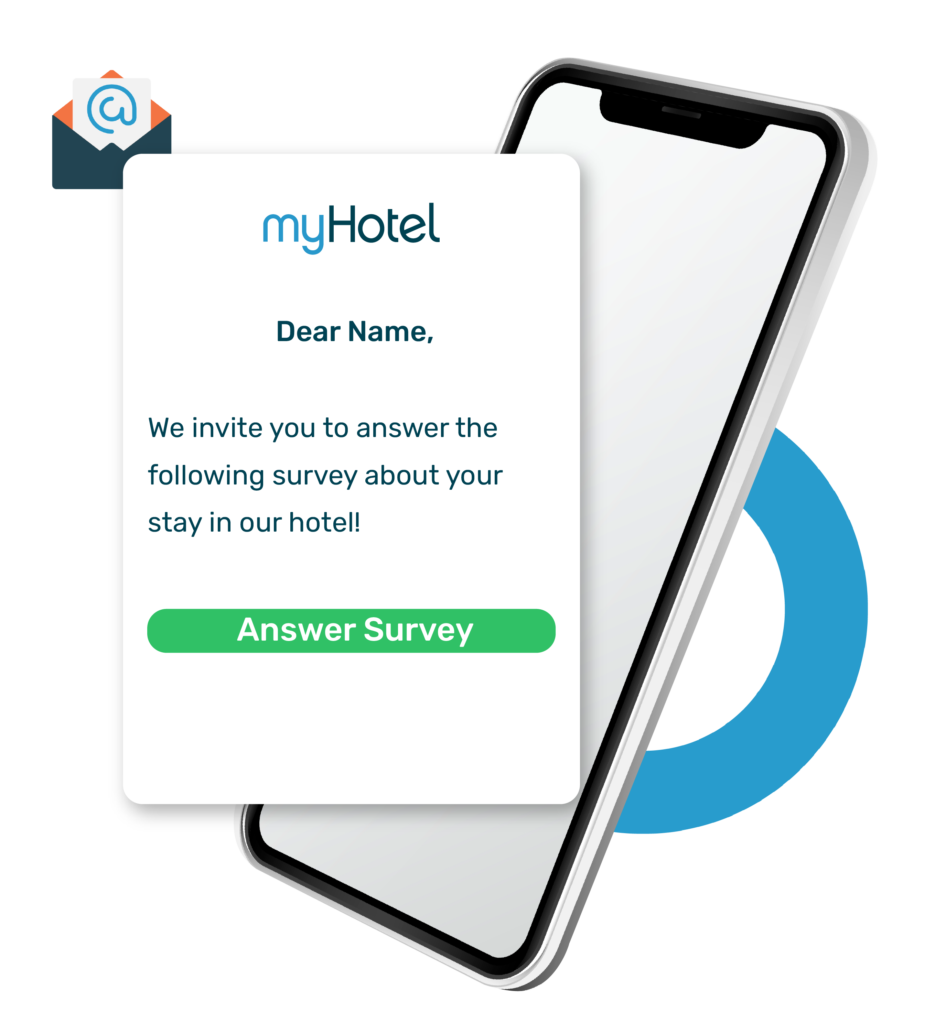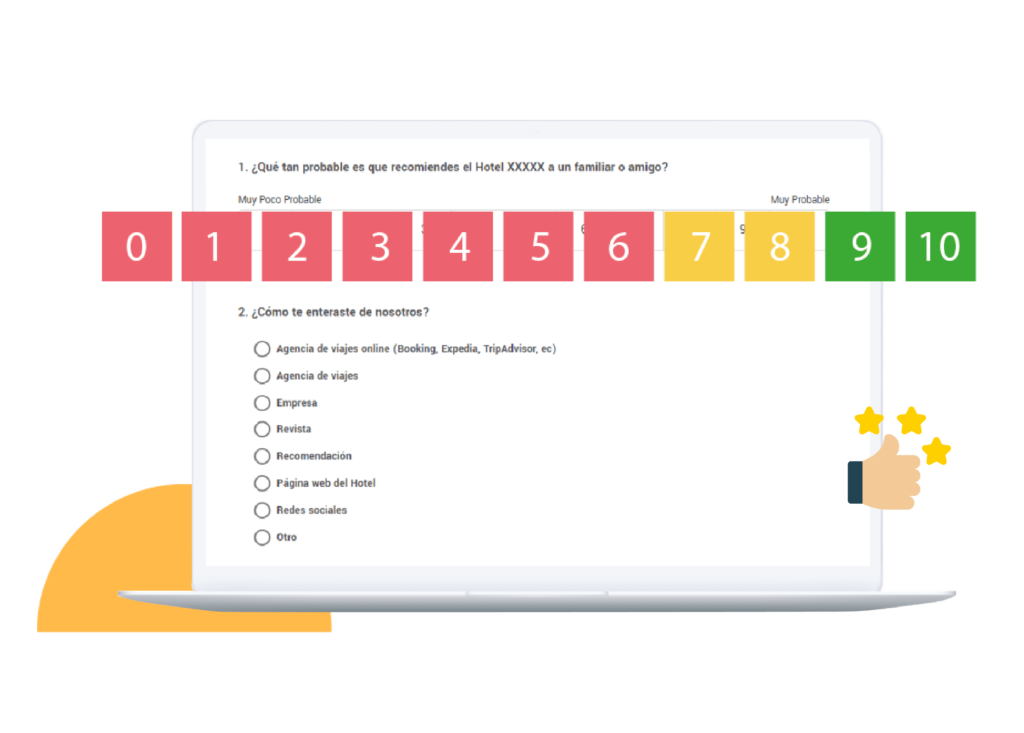 Create questionnaires tailored to the needs of your hotel and guests, including specific questions to obtain relevant and meaningful information.
Access detailed analysis of survey results, allowing you to better understand your guests' preferences and needs, as well as identify areas for improvement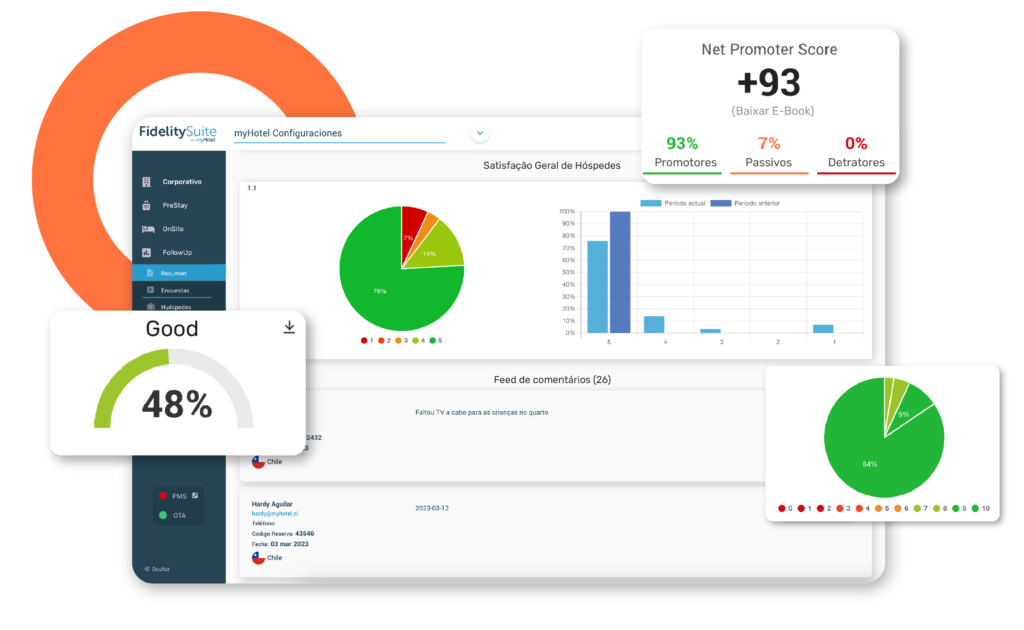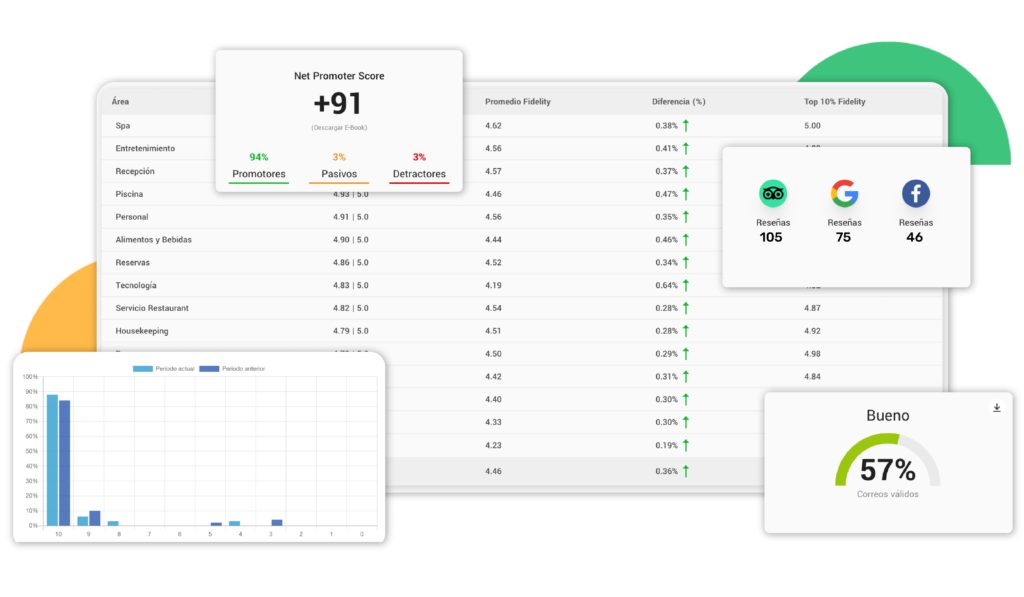 Clear and concise reports
Get clear, easy-to-understand reports that summarize the data collected, giving you an overview of your guests' overall satisfaction and key areas to focus on
+1500 hotels use myHotel in Latin America and worldwide
It is the fastest and most accurate way to have information on the hotel's operational status. It is a "thermometer" of our activity.
It is the best way to measure guest satisfaction and take necessary corrective actions in the required area.
The myHotel tool is a must for my operation.
The platform is user-friendly and intuitive.
It is a tool that helps me to improve the attention with our guests, to know what is going on with the service provided. It has helped me save moments of truth.
myHotel offers reliable information about our customers.
myHotel offers me quality, security and reliability.
Schedule a meeting with your Account Manager to find out how FollowUp can help your hotel!
We are with you all the way
Discover our solutions for your hotel
Offer preferential service reservations and Pre Check-In online before your guests arrive at your hotel.
Sell additional services before arrival and increase your income all year long.
Detect dissatisfied guests and reverse eventualities before they check-out to turn them into promoters.
Aggregate online reviews and monitor response management in a timely manner. Measure and compare your results with your competitors.